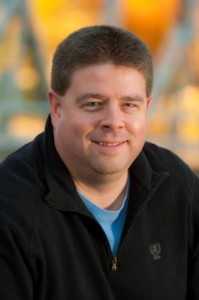 Hello, my name is Tyy Ward and I started ForwardMotion Designs in 2006. I started this business as a way to help real estate agents in my local Keller Williams office develop an online presence. From there it has grown into a business of helping people pursue their dreams and passions by taking their small businesses and business ideas online.
Over the last 8 years I have met many people who have specific talents, skills, passions and dreams, but they don't know where to start in taking those gifts to the online world. My goal is to help you take the first steps in pursing those dreams.
ForwardMotion Designs is not just a web design company. It is a business that was founded on the principle of helping people succeed. Today there are thousands, if not millions, of web sites out there that are just that, out there. A web designer was hired and that is what they got, a web site.
I believe that in order to have a successful web site you need more than just a site. You need coaching to help you succeed. You need to have direction and a plan, as you do in any business.
I have learned the hard way, if you don't have direction and a plan then you will more than likely go nowhere. But there is one more step in the process. You must take that step of faith and get started. That is what I am here to help you with.
If you are not sure what your passions and unique abilities are or what direction God is calling you, then I highly recommend you visit Dan Miller at 48 Days. Dan helped me find direction in my life and got me to think outside the box. If you feel you are stuck in a rut and need a way out or if you are just not sure about the direction you are heading then I truly believe Dan can help.
Remember when you were a kid and you had a dream of what you wanted to be when you grew up? Well, if you are like most people you did, but that dream quickly faded as you got older. ForwardMotion Designs & Coaching is not just about building web sites, it is about rekindling the fire that once burned inside of you. It is where your passions and dreams come to life online.
I look forward to helping you bring your passions and dreams to life online!
Make it a Great Day!
Tyy